Amara Massage Hiring Licensed Massage Therapists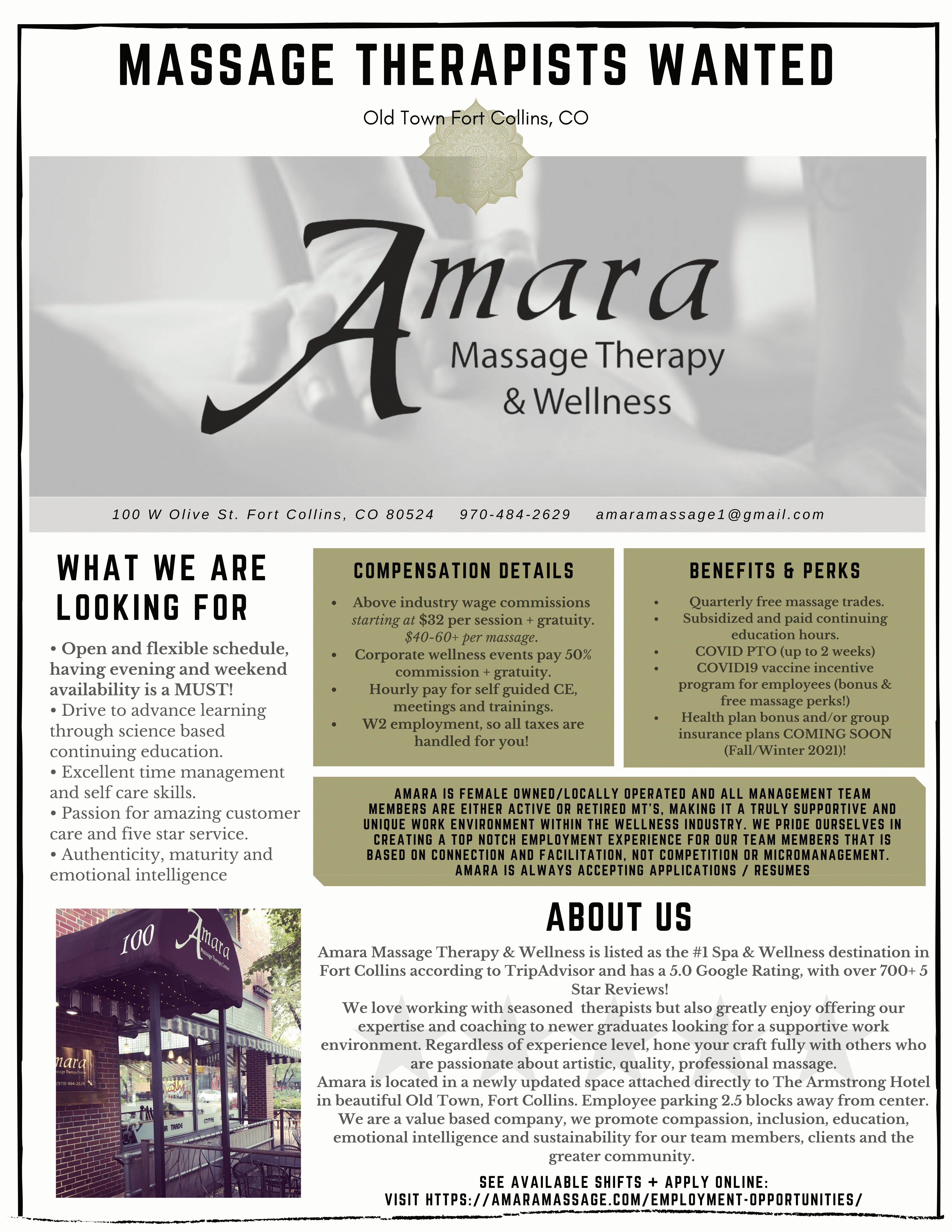 Are you a licensed massage therapist? Would you like to work with a team of expert and caring professionals? Amara is always accepting applications / resumes. Interested in applying —> You can begin your application process by completing the following online application/questionnaire. 
We are seeking team members with open availability, including a robust amount of afternoon, evenings and weekends, which are our busiest and most requested appointment times. Full or part time schedules available. Part time = 9-15 sessions weekly (minimum 3 days/shifts), Full time= 15-25 sessions weekly.
Before applying, please consider reading the educational resources and links provided below. The Amara Mission statement is science based, as a company we pride ourselves in creating a space for guests that is client centered, empowering and based on the biopsychosocial model of care. Please be aware that we don't offer energy work, Reiki or any other metaphysical/religious healing services that could potentially be considered outside of our scope of practice by the State of Colorado, The Massage Therapist Practice Act, or our professional governing body (ABMP).
Educational resources:
https://www.tracywalton.com/wp-content/uploads/2016/09/5-Myths-and-Truths-about-Massage-Therapy_final-with-Page-Numers.pdf
https://amaramassage.com/blog/body-probably-not-broken-think-part-1/
https://amaramassage.com/blog/your-body-is-probably-not-as-broken-as-you-think-pt-2/
https://amaramassage.com/blog/okay-massage-ankles-debunking-major-myth-pregnancy-massage/