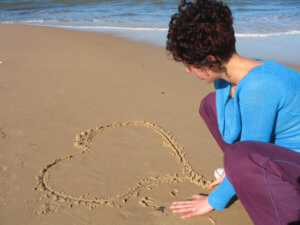 The month of February offers us a holiday that emphasizes love.  As this holiday has been commercialized, there has been a strong emphasis on romantic love and partnership.  Here at Amara we want to invite our community to embrace the idea of SELF-LOVE this February and explore some of the ways in which we can show genuine appreciation to ourselves.  Below I have highlighted three of my favorite ways to practice self-love and encourage you to give any or all a try.
GET A MASSAGE!!!  Anyone who has had a great massage is familiar with the thought and feeling that arises when you do that screams, "WHY DON'T I DO THIS MORE OFTEN???"  Allow yourself to tap into that feeling and scheduled yourself an appointment today.

BATH-TIME  Especially during these Colorado winter months, it can feel cold to the bone as if the brightness and warmth will never return.  Filling the tub with hot water, some essential oils, a bath bomb, and or some epsom salt can be a quick and easy way to warm up and nurture yourself.
PREPARE HEALTHY FOOD  Taking the time to prepare a meal for yourself is a great way to spend some QT with yourself and fill your body with the building blocks of life.  Picture turning on some good tunes, starting with a smorgasbord of fresh veggies and proteins (or whatever feels nurturing to you), taking your time as you prepare, smelling the aromas as they arise, and then sitting down with yourself to savor and enjoy!