2 MINUTE READ
Indeed, the hot stone hand and foot treatment was an experience; a very lovely and dreamy experience.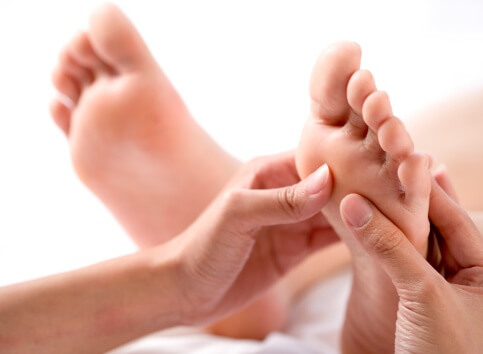 I was lucky enough to receive from Amber! It started with her massaging my hands and arms with oil. She slowly and gently started to incorporate the hot stones into the strokes. It wasn't long before I was so relaxed I felt I couldn't move or really do anything. My responses to her checking in were slurred and mumbled at best.
I drifted away into the relaxed "other" worlds I go when I am not quite asleep but not quite awake as she slowly made her way to my feet. Naturally my feet always tend to be like little ice cubes and love any warmth they receive. The hot stones brought me to a solid feeling of grounding with a relaxation I don't know if I have experienced in other massages.
"This was a treatment for resetting and renewing." 
Afterwards I tried to go back to work, but was unsuccessful after several attempts and slow reflexes.
I highly recommend anyone who needs to find their grounding and relaxing to try the Hot Stone Hand And Foot Treatment.