3 MINUTE READ
As the page turns I am feeling nostalgia from my time here at Amara.
I have been a part of Amara and took on the role of the Front Desk Manger for close to two years. Many of you don't yet know, I am not always a sharer :), but I wanted to tell you that I have decided to step away from Amara and pursue other endeavors.
As some of you know I am also an herbalist and have a passion for alternative medicine. Originally that is what drew me to Amara, I wanted to be a part of a healing environment. Working here I have learned so much about myself, it seems as you watch others heal you learn what you need to heal in yourself. I want to thank each and every one of you for your inspiration, knowledge and for sharing your lives here with me.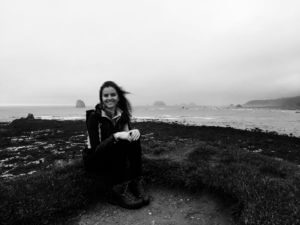 After much contemplation and research I have made the decision to travel to Peru to continue on my path of alternative medicine and herbalism. I am leaving many aspects of it open ended to allow myself the space and time to discover what I need to.
My last day at Amara is Saturday the 8th of July.
Bon Voyage to all of you on your own journeys.
Much love and light! <3 
Suzy