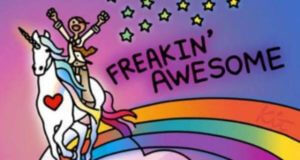 1 Minute Read
I have some good news and some bad news….. lets start with the bad first, shall we?
The bad news is I am moving! NOOOOOO! Right? I am moving to San Antonio, Texas In July. My last day will be Wednesday, June 20th. So come on down to Amara and get your final sessions everyone!
The good news is, all of you are amazing. All of my awesome clients as well as the Amara crew, are the biggest reasons why moving will be emotionally hard for me. You are all like family to me and breaking the relationships that we have built together over that last 3 years, won't be easy.
My husband and I have decided to move down south to be closer to family and to try and live within our means.(Hopefully with some cash on the side to buy a house one day!) Yeah! Being responsible. I tried to get family to move out here, no wins on that front, therefore I will have to move to them.
The beauty of change is its ability to expose the importance of why one should strive to surround themselves with amazing, badass people. By embracing such a practice, life can be filled with so much more truth and value, a reality worth living for.
You all know that I am always doing awesome, so traveling and change are legit adventures that I am totally excited about embracing. Thanks for all of your amazing support and awesome stories.